How to get a great fit in your Setwear Gloves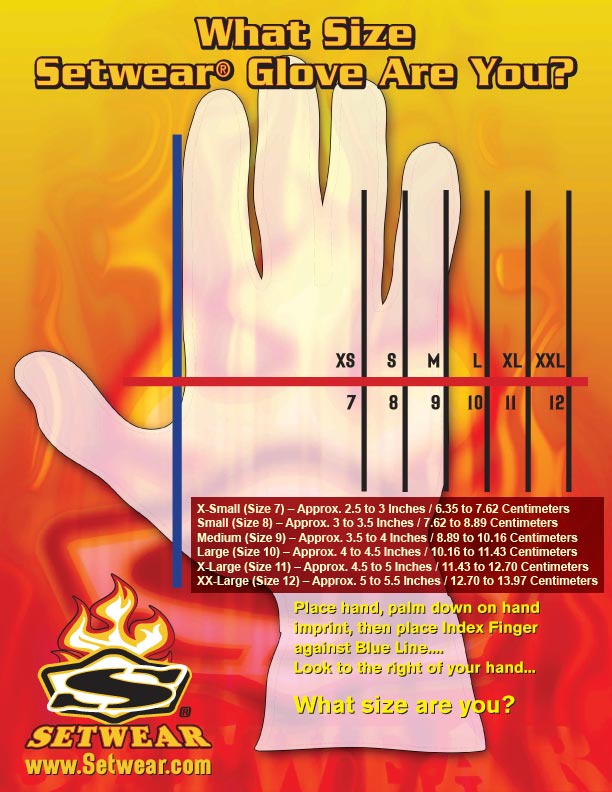 NOTE: From the Blue line(at Left side of chart) to Small (8) size line is 3 inches. Each additional size mark, add .5 inch.


Place your index finger next to the blue line or at end of ruler, as shown, to get your proper size.